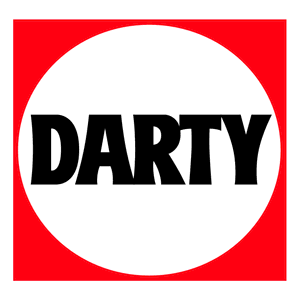 Fnac Darty group is unifying its back office, Fnac (French and Belgium) and Darty marketplaces becoming a unique plateform. News and details here!
Contact Fnac Darty Group (vendeurspros.mp@fnac.com) to know if you are eligible to sell your products on their website.
To distribute your products on Darty, check that your products catalogue contains the data normally required.
Note: you don't have these data in your products catalogue? Contact Lengow Support to find an alternative.
EAN Matching
Darty allows EAN Matching, i.e. if your products have already been created by the marketplace by another reseller, you don't need to send the "products" values usually required to create the product ad on this channel. Matching is done on the basis of the EAN code.
Your offer will be added to already existing product page.
For these products, make sure to fill in the following offer fields:
ean
sku
price
quantity
state
Add a channel catalogue
Add a Darty channel catalogue in your Lengow account.
Match Categories
Match your categories with Darty's through "Categories Matching".
Complete Attributes Matching
Match your products catalogue fields with the fields requested by the channel, based on field definition. If necessary, enter hard values, use functions and/or adapt the values by creating rules. For fields with valid values, select the suggested values or match with your products catalogue values.
If a value is missing in the drop-down menu, please contact your Fnac Darty account manager and ask for the creation of the concerned value.
Some fields are mandatory and must be completed for your products to be created or updated. Other fields are optional but Darty recommends you fill them in to improve your products visibility.
1. Set up your special offers/sales/Black Friday
Note: FNAC Darty may offer reduced commission rates, please consult their documentation. 
To set up special offers/sales, fill in the following fields:
price: strike-through price. If you don't want to set up special offers for your products, this attribute must contain the selling price.
promotion_type: type of promotion. Example: "GoodDeal"
sales_period_reference: Two possible values:
WINTER_20XX (for winter sales, with XX ongoing year)
SUMMER_20XX (for summer sales, with XX ongoing year)
promotion_uid: Promotional reference specific to the seller for organising sales. (Optional for a promotion). Alphanumeric sequence of up to 50 characters (no spaces or special characters).

discount_type: type of price reduction offered. Two possible values:

"fixed" if the value in the "discount_value" is the amount of reduction that you want to apply to your strikethrough price.
"percentage" if the value in the "discount_value" is the percentage of reduction that you want to apply to your strikethrough price.
discount_value: amount or percentage of reduction depending on the information you entered in the "discount_type". FNAC will automatically calculate the promotional price based on this information.
starts_at: date and time when the promotion's due to start. Format: YYYY-MM-DDTHH:MM:SS+01:00 (French Winter time) /  YYYY-MM-DDTHH:MM:SS+02:00 (French Summer time)
ends_at: date and time and when the promotion's due to end. Format: YYYY-MM-DDTHH:MM:SS+01:00 (French Winter time) /  YYYY-MM-DDTHH:MM:SS+02:00 (French Summer time).
Sales
Contact your Fnac Darty account manager in advance to discuss the best way to showcase your sale products.
Black Friday
To display your promotional offers during Black Friday:
Your promotional offers must be sent in advance. Contact your Fnac Darty account manager for more information.
Follow the settings detailed for promotions (see above)
Take part to animations suggested by Darty by sending to your FNAC-Darty account manager, the list of your products to highlight (EAN) and prices before promotion and prices for the event.
Nevertheless, if you don't have a dedicated account manager, display reduced prices through your Lengow feed during Black Friday.
French Days
The settings for the "French Days" event are similar to the usual promotions settings.
Contact your account manager to benefit from marketing highlights (banners, newsletters, ...).
2. Delivery method and costs
Shipping costs and delivery methods are defined by the channel. Contact it to obtain the table of costs.
2.1 Delivery methods
Select delivery methods in your channel back office.
2.2 Shipping costs
Please note that each product is linked to a logistics category. The shipping costs are calculated on the basis of:
the delivery method linked to the product
the logistics category linked to the product
For the logistics category, you may choose between several options:
Keep the logistics category assigned by default by the channel. In that case, no action needs to be taken by you in Lengow.
OR
Change the logistics category assigned by default by the channel. In that case, fill in the field "logistic_class" (contact your channel account manager to obtain the list of authorised values).
Note: Go to your Mirakl back office if you want to set up free shipping costs for all your products.  
3. Variation values
This channel doesn't manage products variations and will create a separate product page for each product variation from your products catalogue.
For instance, there will be different product pages for a mobile phone available in different colours on the channel:
- One product sheet for the product X in black
- One product sheet for the product X in grey
- One product sheet for the product X in red
- One product sheet for the product X in blue
Parent products must be excluded from the feed sent to Darty, if your products catalogue contains any.  
4. Other specificities
The size of your visuals must be less than 2040 x 2040 px.


July 2021 VAT legislation - Get compliant!
Fields have to be completed in your Darty Mirakl backoffice.  
Also "shipped-from" field could be filled in the Attributes Matching in Lengow, if you want to overwrite what you declared in your backoffice.
If this field is left empty in the Attributes Maching, the value from your backoffice will be taken into account when accepting the order as well if you use the
automatic order acceptance in Lengow
.
Country from where you ship orders may also be refined at the orders management step.
Manage your Exclusions
In addition to the usual instructions for exclusions, you must exclude for Darty:
"Parent products" if your product catalogue contains any, since Darty does not want to receive parent files.
Preview your data
Check the data you are about to send to the channel using "Preview".
Configure your Options
Configure options before sending your products catalogue to the channel.
Mirakl_storeid : Enter here your Mirakl store identifier
More about Mirakl Authentification System
Launch the channel catalogue
Before sending your optimised catalogue to Darty:

Check that your Darty online store has been created and opened.
Check that there are no rules created in your back office Fnac Darty.

Note: contact your Darty account manager if you have any question on this matter.
Two distinct feeds are sent to Darty through API:
Product Feed: enables the integration and creation of products. It is sent to Darty once a day. If your products are free from errors, they will be created in Darty and will appear online within 48 hours, after the offer feed has been sent.


Offer Feed: enables the update of prices, stock, etc. It is sent to Darty every hour. When Darty receives the offer feed, data is updated almost immediately on Darty website.
Read Integration Reports
Read product and offer Integration Reports to check that your products are properly configured, either at product creation level (product feed) or updates (offer feed). These reports list only items which were rejected by Darty. For each product in error, Darty specifies the reason for the rejection.
Product and offer integration reports are available and downloadable from:
Lengow: "Channel" tab > select "Darty" > "Activity"
Your Darty Mirakl back office:

Products feed report: "My Inventory" > "Import From File" > "Track product imports"
Offers feed report : "My Inventory" > "Import From File" > "Track offer imports"
Edit a product file
Contact your Darty account manager to edit this data.
Data is automatically updated as soon as the offer feed is sent out.
Unpublish/Delete an offer
Manage your Darty orders
You can manage your orders in the Lengow platform.
1. Order retrieval
Lengow retrieves new or modified orders on the channel's website:
Every 15 minutes
Once a day, for new orders made or amended in the last 5 days 
2. Order processing
Orders go through various statuses in Lengow while being processed.
3. Statuses of Darty orders
Orders go through various statuses in Lengow while being processed. 
Here is the list of Lengow statuses corresponding to orders statuses using Mirakl System:  
"new": [ "STAGING" ]
"waiting_acceptance": [ "WAITING_ACCEPTANCE" ]  
"accepted": [ "WAITING_DEBIT", "WAITING_DEBIT_PAYMENT" ]
"waiting_shipment": [ "SHIPPING" ] 
"shipped": [ "SHIPPED" ]
"refused": [ "REFUSED" ]  
"closed": [ "CLOSED", "RECEIVED" ]
"canceled": [ "CANCELED" ]
"refunding": [ "WAITING_REFUND", "WAITING_REFUND_PAYMENT" ]
"refunded": [ "REFUNDED" ]
Possible actions:
accept the order. (order must be at waiting_acceptance status) You can change the country from which the order will be shipped.  
refuse the order. (order must be at waiting_acceptance status) 
These actions can be performed for one or more product lines.

ship the order. (order must be at waiting_shipment status)  
Ship action requires "tracking_number" to be specified.
If you're using a carrier unregistered by Mirakl, you can enter a "tracking_url". When the carrier is registered by Mirakl, this information is computed automatically.   
refund (order must be at shipped status)  
Refund action requires "reason" to be specified from the valid values accepted by the channel.
The refund can be made on one or more lines. You can choose whether or not to refund taxes, shipping costs and taxes on shipping costs.
Fulfillment orders
If "Fulfillment" feature is made available by the marketplace, information will be automatically retrieved as specified in the "Lengow & Fulfillment" guide, "Orders Import" step.
Contact Darty
Channel's news
Find here the latest changes/communications from the channel and what you have to do in Lengow:
Fnac Darty group is unifying its back office of the Fnac (French and Belgium) and Darty marketplaces into a unique plateform. All merchant selling on Darty are concerned by this migration which will be carried out in two phases: 
- the catalogue migration (phase one) until the 7th of April 2023
- the offers and orders migration (phase 2)

All the details in the dedicated article!
Certain categories and attributes will be removed and replaced by new ones.
What you have to do in Lengow
Check the settings of the products in the affected categories (see below the original message for the list of categories):
[...] Fnac and Darty have worked on the standardization of our catalogues since April. This has led to changes in the list of categories and attributes to be filled in your flows for creating or modifying product sheets for the categories below :
Sport & leisure
DIY & Gardening
Pets products
Music instruments
Goodies
Following the different deployment task, you may have to recreate your offer. [...]
DARTY :
New categories and attributes can be used since Saturday 2nd of July (MIRAKL has been updated and the old categories/attributes deleted).
There won't be any technical shut down during migration. 
If you usually work with an API flow, with a channel manager or regularly update your offer CSV, don't worry, your offers will be automatically recreated.
In case of a manual management of your offers from the seller back office, you may have to recreate them. We invite you to check after our category updates that your offers are still online.
If you have created product sheets in those categories in the past, we will change their categories and make changes to bring the content to the new attributes. For your future product creations, you need to use one of the categories listed in the file below: https://fnacdartymarketplace.com/wp-content/uploads/2022/07/New_CategoriesAttributes_Diversif_lot2.xlsx.
We are completely aware that these projects impact you on a daily basis, and we are working to improve our transition processes for the Fnac/Darty Marketplaces so that it is transparent for you.
If you have any questions, you can contact us at support-marketplace-darty@fnacdarty.com with the subject line « Uniformization of product categories ».