How to access it? Click on your avatar on the top right corner > "Switch account"
When a user manages different accounts, he may switch accounts in one click. Username and password remain the same and it is not necessary to enter them each time the user switches account.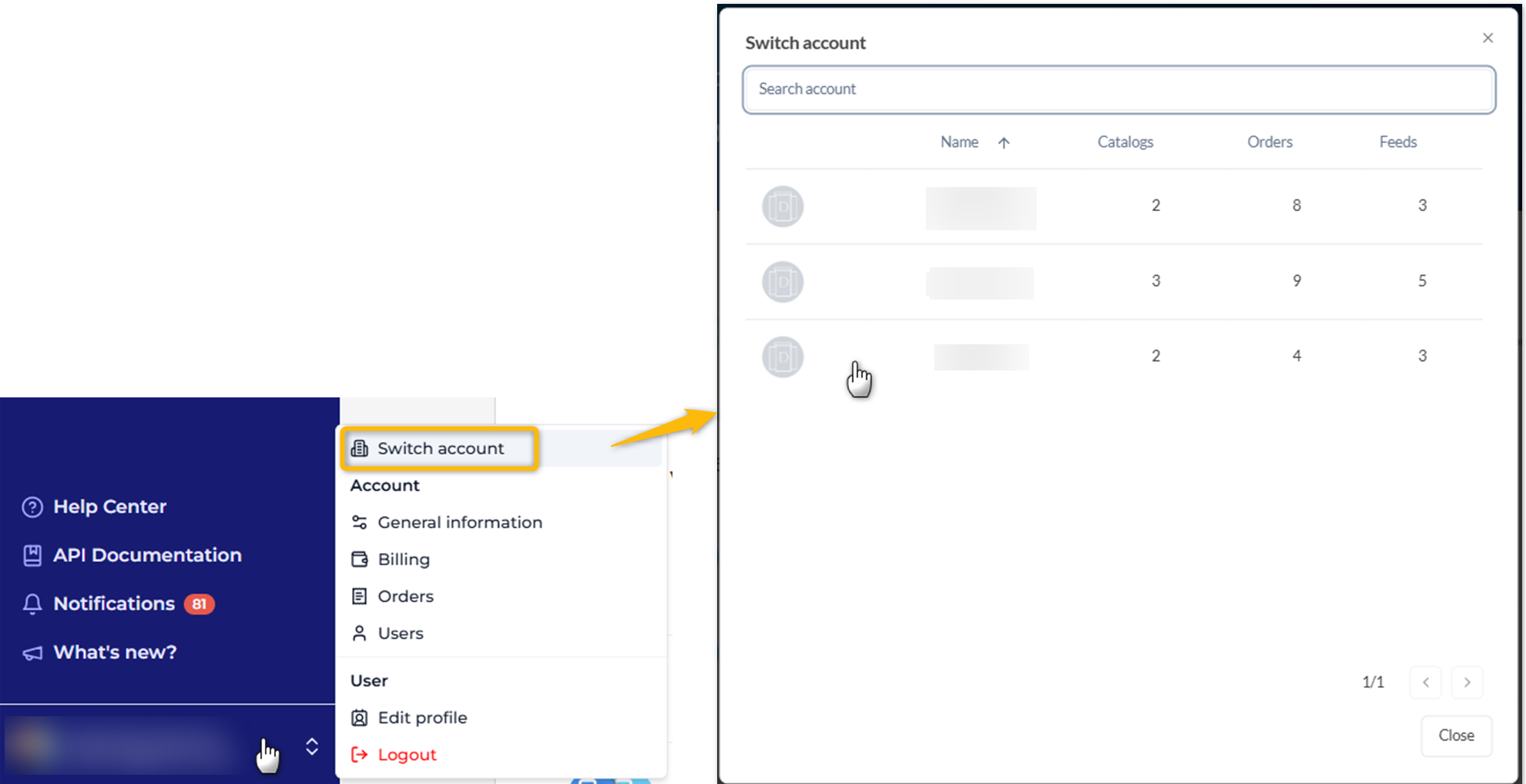 Please contact your account manager to create a new account/new accounts.
To create a multi-account, send to your account manager at Lengow the following information for each account:
Parent Client ID
Company name
Website URL
activity sector
Language
Currency
Logi URL
Headquarter address
Postal Code
City
Phone Number