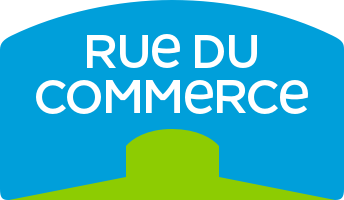 Contact Rue du Commerce (service.marchands@rueducommerce.com) to know if you can distribute your products on their website.
To distribute your products on Rue du Commerce, check that your products catalogue contains the data normally required.
Note: you don't have these values in your products catalogue? Contact the Lengow Support Team to find an alternative.
EAN Matching
Rue Du Commerce allows the EAN Matching at the only condition that the products you want to match already exist in their database.
In Lengow, make sure that the required attributes below are matched:
sku

product-id-type

product-id
Add a channel catalogue
Add a Rue du Commerce channel catalogue in your Lengow account.
Match Categories
Match your categories with Rue du Commerce's using "Categories Matching".
Complete Attributes Matching
Match your products catalogue fields with the fields requested by the channel, based on fields definitions. If necessary, enter hard values, use functions and/or adapt the values by creating rules. For fields with valid values, select the suggested value or match with your products catalogue values.
Some fields are mandatory and must be completed for your products to be created or updated. Other fields are optional but Rue du Commerce recommends you to fill them in to improve your products visibility.
Special features for Rue du Commerce:
1. Set up your promotional offers/flash sales/sales
To set up special offers/sales, fill in the following fields:
price: price before discount (original price). If your products are not discounted, fill in this field with your usual selling price.
discount_price: discounted price during your promotional offer.
discount-start-date

(optional): date on which your promotional offer starts. If you fill in this field and the "discount-price" field, the promotional offer will start at the provided date. Format: YYYY-MM-DDTHH:MM:SS.000+02:00
discount-end-date

(optional): date on which your promotional offer ends. If you fill in this field and the "discount-price" field, the promotional offer will end at the provided date. Format: YYYY-MM-DDTHH:MM:SS.000+02:00
Flash sales
To set up flash sales, fill in the following fields:
price: price before discount (original price).

If your products are not discounted, fill in this field with your usual selling price.
sales-flash-price: discounted price during your flash sale.
sales-flash-start-date: date on which your flash sale starts. If you fill in this field and the "sales-flash-price" field, the flash sale will start at the provided date. Format: YYYY-MM-DDTHH:MM:SS.000+02:00
sales-flash-end-date: date on which your flash sale ends. If you fill in this field and the "sales-flash-price" field, the flash sale will end at the provided date. Format: YYYY-MM-DDTHH:MM:SS.000+02:00