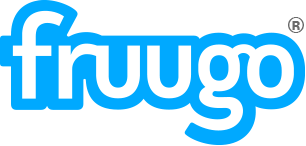 Add a channel catalogue
Add a Fruugo channel catalogue in your Lengow account.
Complete Attributes Matching
Match your products catalogue fields with the fields requested by the channel, based on fields definitions. If necessary, enter hard values, use functions and/or adapt the values by creating rules. For fields with valid values, select the suggested value or match with your products catalogue values.
Some fields are mandatory and must be completed. Other fields are optional but Fruugo recommends you to fill them in to improve your products visibility.
General Tips for Fruugo:

View the submission from an international customers perspective who would be looking to purchase, and

supply all suitable information rather than the minimum requirements.
Use Title case for all fields.

Do not write in capitals or lower case.
Always check grammar and spelling. If there is a mistake on a search field the product will not be found.
Use the

manufacturers/brands official product

information as a base for your content where possible.
1. Set up special offers
To manage promotions, fill in these fields:
NormalPriceWithVAT: Indicate the standard price before promotion
DiscountPriceWithVAT: Indicate the discounted price with VAT
DiscountPriceStartDate: Specify the start date of the promotion
DiscountPriceEndDate: Indicate the end date of the promotion
Date format accepted by Fruugo: DD:MM:YY; DD:MM:YYYY; YY:MM:DD; YYYY:MM:DD; DDMM-YY; DD-MM-YYYY; YY-MM-DD; YYYY-MM-DD
2. Delivery methods & costs
Your delivery charges should be provided to your Fruugo Integration contact directly via the Supplied Fruugo Shipping Template.
Please refer to the Fruugo Support Wiki for assistance.
3. Variations
Fruugo accepts product variations. The following attributes are to be completed to set up your variation:
Sku id: Unique ID of the variant product (child line)
Product id: Parent product ID (common to all variant products)
Size: Use this attribute if you have different sizes for one product.
Fruugo recommends to include the size for all products, however the field should not include generic terms such as "one size" or "o/s" (unless clothing & footwear).
Color: Use this attribute if you have different colors for one product.
Fruugo recommends to include a colour for all products, however the field should not include generic terms such as "multi-coloured", "mixed" or "one colour" (unless clothing & footwear).
Attribute 1 - 10: If you other variations to set for one product (ex: fabric), use the attributes "Attribute1" etc ...
If your product is "simple", no variations, then complete the "product ID" with the same value as the one you set in Sku id.
Parent products must be excluded from the feed sent, if your products catalogue contains any.
Manage your Exclusions
Follow the usual instructions for exclusions for this channel:
Are there product variations in your catalogue? Check whether the parent products should be excluded or not in the step dedicated to variations.
Preview your data
Check the data you are about to send to the channel at the "Preview" step.
Configure your Options
Configure options before sending your products catalogue to Fruugo.
The options enable you to link your Lengow feed to your Fruugo account.
Login: email address of your Fruugo account
Password:

password of your Fruugo account
Launch the channel catalogue
Before the launch, make sure your Fruugo seller account is open and your FTP Content account is created.
Note: contact you Fruugo account manager if you have any question about it.
Once your Fruugo seller shop has been created:
Communicate the URL of your optimized catalog (Launching Step of configuration) to your Fruugo Integration Specialist.
They will verify the content, advise of amendments, and set up an automatic recovery of your feed from Lengow (hourly once launched).
Integration reports
Lengow doesn't have a direct connectivity with Fruugo regarding errors feedback on products and offers integrations.
No integration reports are available in Lengow, only the last feed sent to Fruugo.
To check possible integration errors on your products, go to your Fruugo sales area.
More info on Integration reports
here
.
Edit a product file
Check our usual guidelines to edit your data.
Stop advertising / Delete a product
Two attributes should be completed for Fruugo feed in Lengow:
StockStatus (Use this attribute to indicate wether you want to unpublish or delete permanently the product)
OUTOFSTOCK - The product is currently out of stock but may return.
NOTAVAILABLE - The product is permanently out of stock and needs to be removed.
StockQuantity with the value 0
The quantity "0" is required with the stock status. If one info is not sent, Fruugo will not be able to update the product stock info.
Manage your orders
You can manage your orders in the Lengow platform.
1. Order retrieval
Lengow retrieves orders placed on Fruugo website every hour.
2. Orders processing
Orders go through various statuses in Lengow while being processed:
Waiting for acceptance: Here is what you can do at this stage:

accept the order
refuse the order
Accepted: The order has been accepted by Fruugo. At this stage, you cannot carry out any action. The order's status will change automatically in "Waiting for shipment".
Waiting for shipment: Order has been accepted and is now waiting for shipment. Here is what you can do at this stage:

confirm order shipment. You should enter the delivery date to confirm order shipping. Fruugo also advise to fill in a

tracking number

and

carrier.
cancel the order.

You have to specify the reason. You also may declare the product line and the quantity.
Shipped: The order has been shipped. At this stage, you cannot carry out any action.
Cancelled: At this stage, you cannot carry out any action.
Refunded: The refund has been done through Fruugo backoffice. At this stage, you cannot carry out any action.
European VAT regulation
Fruugo will send to Lengow information related to VAT.
This information will let you:
know whether you have to collect VAT or not for the order
retrieve Fruugo VAT information, if you need to make a declaration on those orders for which you are collecting VAT
Information will be provided in Lengow (in orders export), through Lengow plugin as a JSON text field as well as via Lengow API.
More about collecting VAT in Europe.
Contact Fruugo
To join Fruugo please visit the Fruugo enquiries form: