Import products from an FTP server
Use this import method if your product catalogue is deposited on an FTP server (or FTPS).
The product catalogue must be in CSV (recommended), TXT, XML or JSON format.
How to access it? "Catalogues" tab > "Add a new catalogue" > "A FTP server"
How does it work?
In the "Catalogues" tab in Lengow:
Click on "Add a new catalogue".
Select "A FTP server" as the import method.
Enter your FTP login details: Host, Path, File name, Port, Login and password.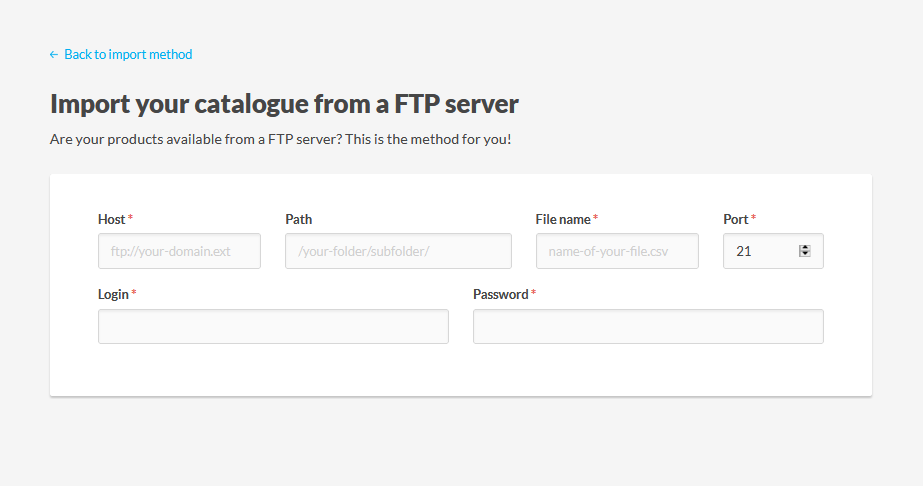 The file name and its path must not be changed (or you must change this on the platform)