According to your strategy, you may need to translate some fields from your catalogue.
There is a simple way using Google and Lengow.
To do so, you will need:
Access to

Google Drive
Your products catalogue data as a spreadsheet file (excel, google sheets...)
Access to "Catalogues" tab in your Lengow account
Step 1: Prepare translation in Google Sheets
From your products catalogue, copy the column which includes your product ids and columns you want to be translated

(In our example, image 1, we selected name and description fields to be translated)
In Google Drive, open a new

Google Sheets file
Paste content from your products catalogue into the blank Google Sheets file (Image 2)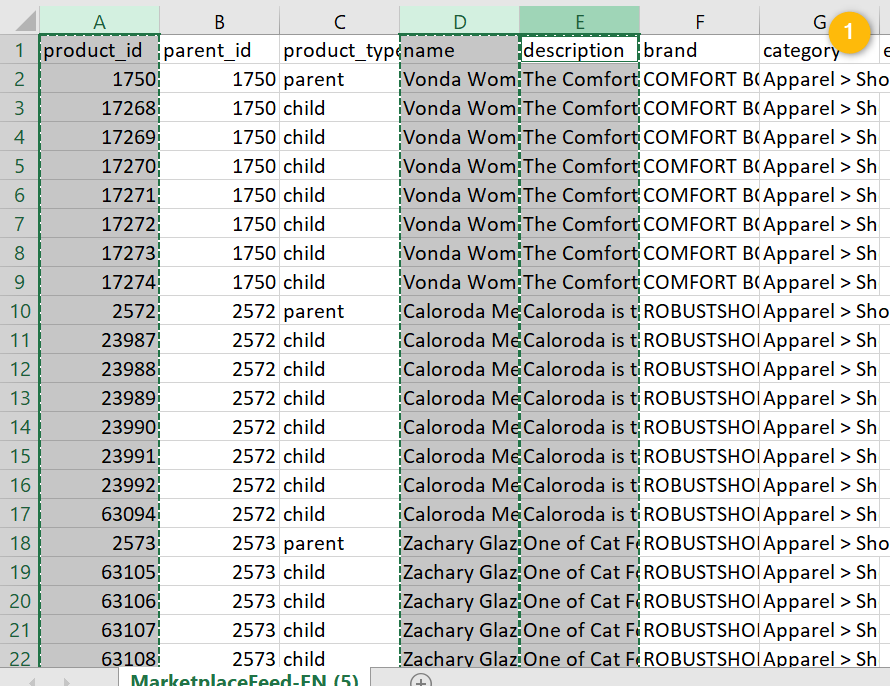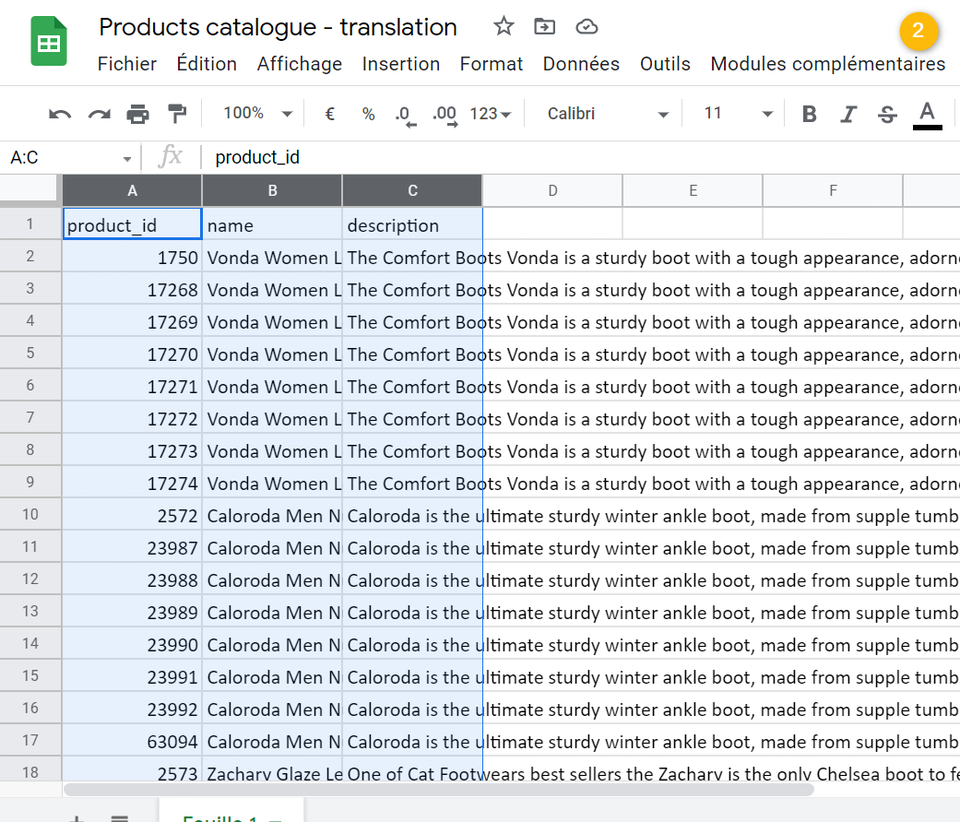 Step 2: Translate your data
Use the =GOOGLETRANSLATE function to translate your data.
In our example (see image), we added this function =GOOGLETRANSLATE(B2;"en";"fr") in D2 cell in order to translate from English to French the value from B2 cell.
Then unroll the formula over the entire column and replicate it in column E to translate column C.
Google HelpCenter provides you with more information about this function.
Step 3: Check and adjust translations