1 - The product has errors
The first thing to check when your product is not available on Zalando is the diffusion report on Lengow: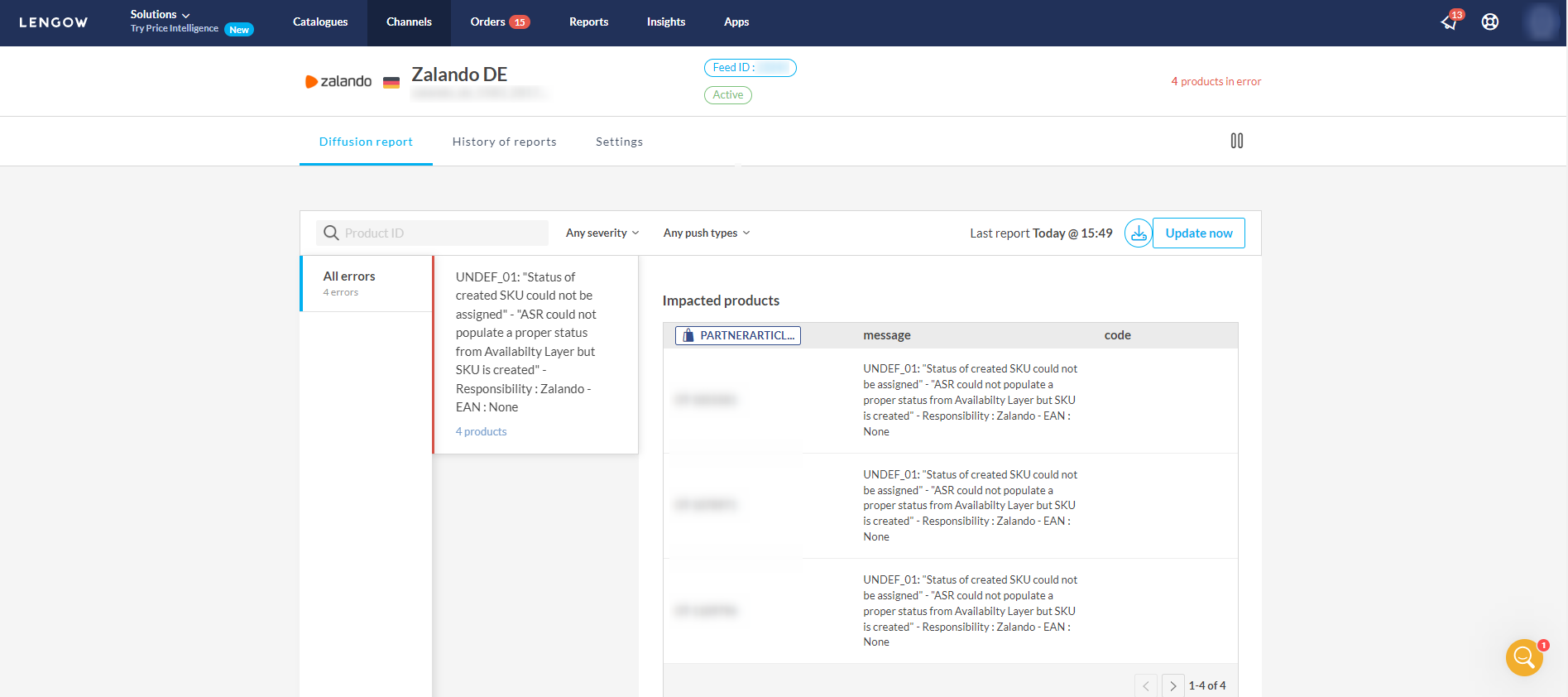 Search for the product's ID on the diffusion report to check if there are any errors associated to it.
It is important to know if your product is free of errors, since they block the publication and/or the update of the articles.
Thus, if your product has errors, the first step is to correct them.
2 - There are duplicated EANs in the feed
Even if only one EAN is duplicated, the entire product feed will be blocked.
If you are trying to publish a product for the first time, it will not be published if there are duplicate EANs on the feed.
If, on the other hand, the product has already been published, but you are trying to update some information, if there are duplicate EANs in the feed, the information will not be updated either (except for the price and stock).
Therefore, be sure to assign a different EAN to each of your products.
To check if your feed contains duplicate EANs, download the optimized feed URL :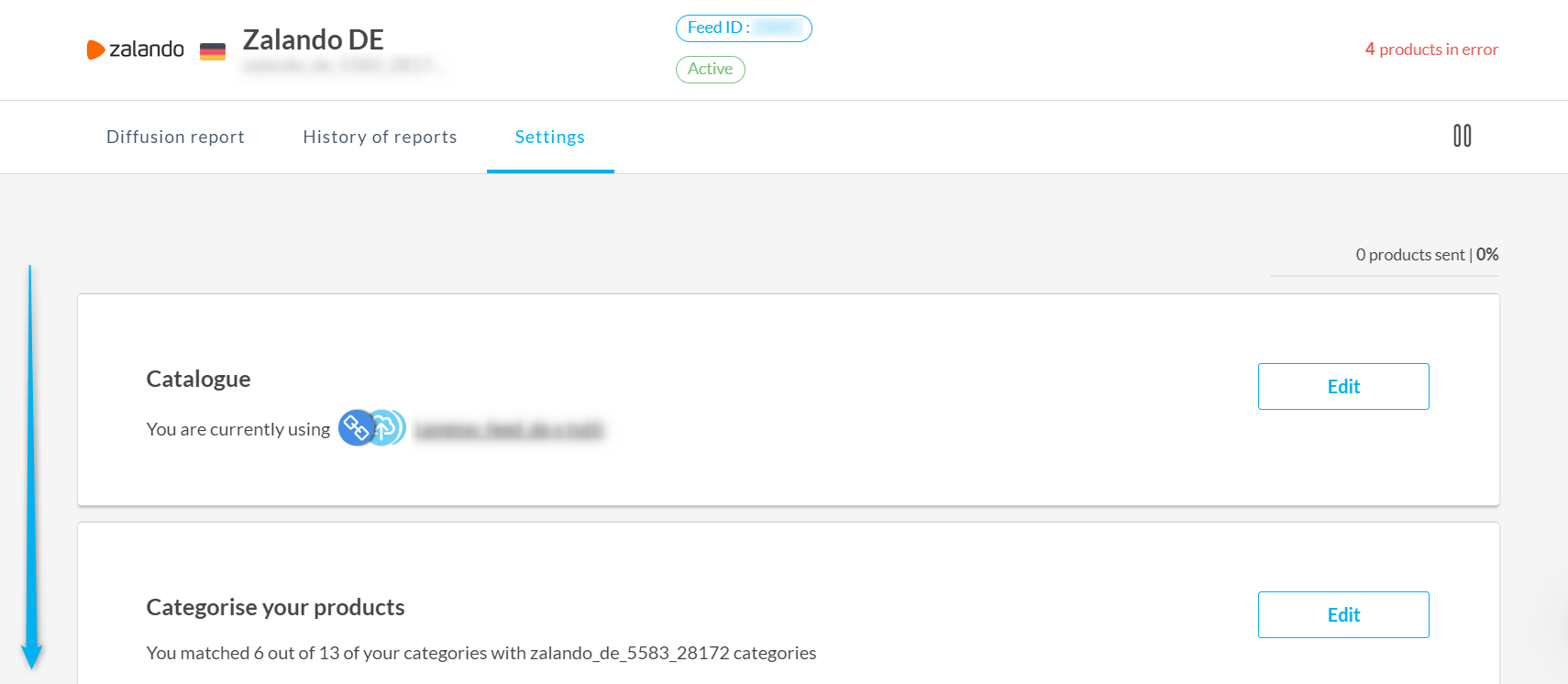 Next, on Excel or on a similar software, open the file and filter the EAN field in order to display duplicated values.
Once the duplicated EANs are identified, proceed to correcting the issue directly on the source catalog.
3 - A new attribute was filled in
If you configured new attributes on the feed, the latter needs to be regenerated on our side, so the information can be sent to Zalando.
In this case, do not hesitate to contact our support team!