Before considering duplicating the settings of one channel to another, please note that you will only have the option to do so with channels having similar structures (same attributes, same category thesaurus...). Also, this option will only be available if both channels are on the same account.
To duplicate the parameters of different structures, or structures belonging to different accounts, please contact the Customer Support in order to know if it is possible.
With this in mind, please follow the next steps to proceed.
1. Add the channel
In order to copy the parameters of a channel to another, the channel you wish to apply the duplication to needs to exist on your Lengow account.
2. Go to "Settings"
On the recently added channel, on Settings, you will find the option to apply the configuration of one of your existing similar channels.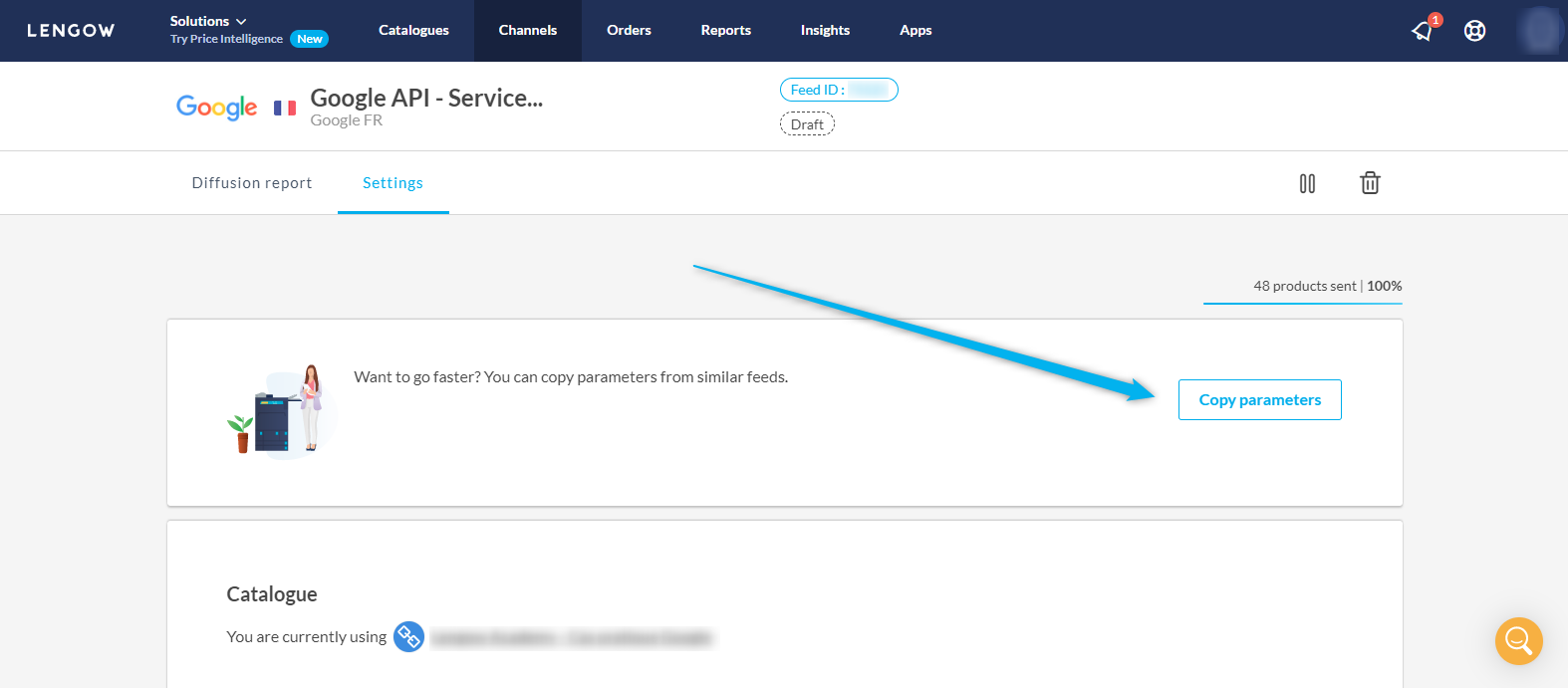 After clicking on "Copy parameters", you will be able to choose which channel you want to duplicate the information from.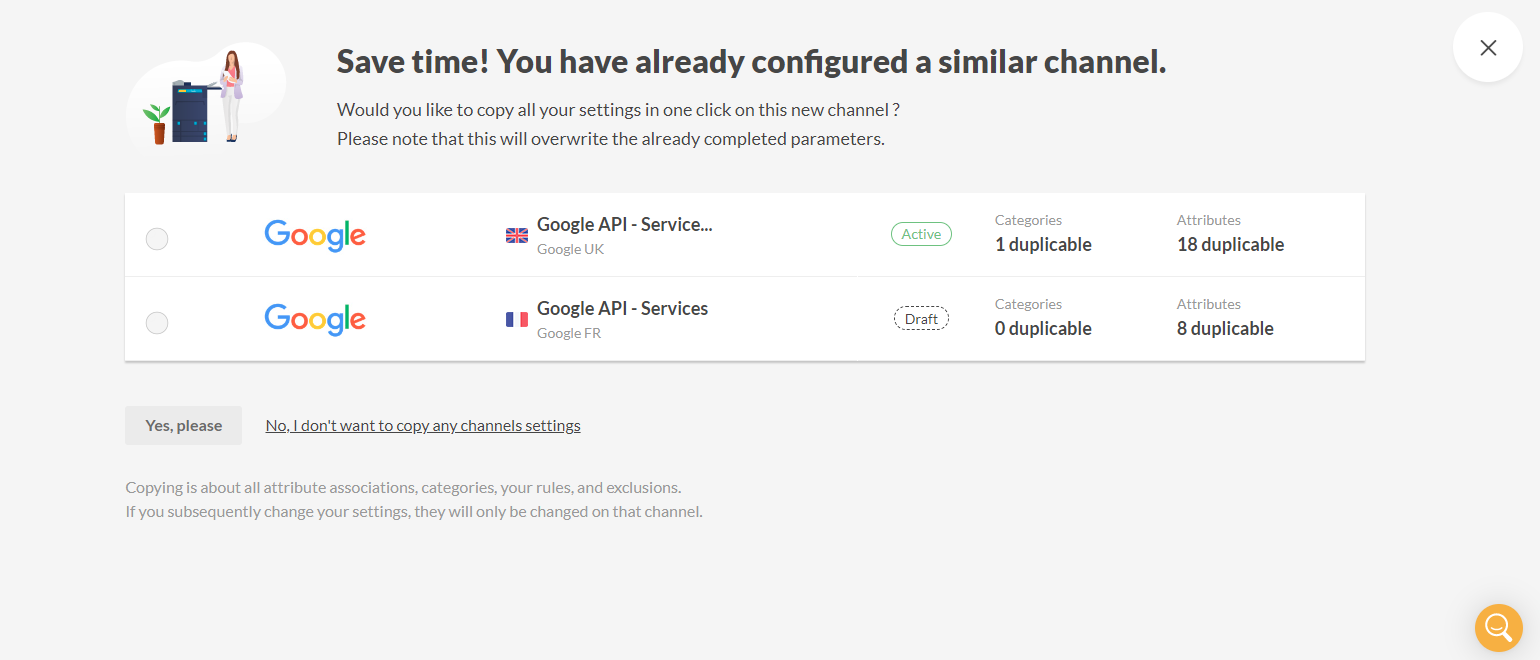 That's it!
Finally, we suggest you double-check if everything has been duplicated correctly before launching your new channel.