The products which are in the "NULL" category are products that do not have a category in your catalogue: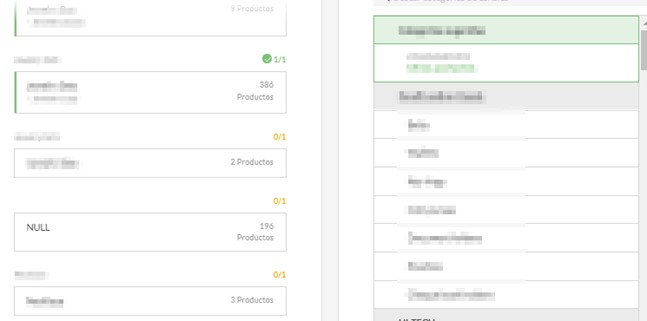 How to know which products are concerned?
Go to your Lengow catalog and click on "See all products"
Then look for the "NULL" category in "All categories" and select it to check the products concerned:

How to modify the "NULL" category and assign the correct one
You have three possibilities to correctly assign the products of the "NULL" category:
You can assign a category to your products directly in your source catalog and then update it in Lengow.


You can also go to the "Category Matching" section, then select your "NULL" category and assign it to one of the channel's categories (on the right) to place your products in the correct category.


 
If the "NULL" category contains several types of products (for example: accessories, appliances in general) and you wish to give a more specific category to your products, then you can "Split your category". Before using this tool, make sure to assign a category by default.
Note
: In case you do not want to send the "
NULL
" category to the channel, you should exclude it by creating an
exclusion rule.