What is it?
The Activity email is a daily digest of your Lengow activity (catalogue, channels, orders, errors on products...).
Save time and use this report as your personnalized assistant to control your business activity on Lengow.
How does it work?
Everyday, Lengow sends you an overview of your activity to give you a better control of your business. This mail informs you on your:
Business performance

revenus, orders on marketplaces

Catalogue activity

result of the last import

Displays results

published products
errors on products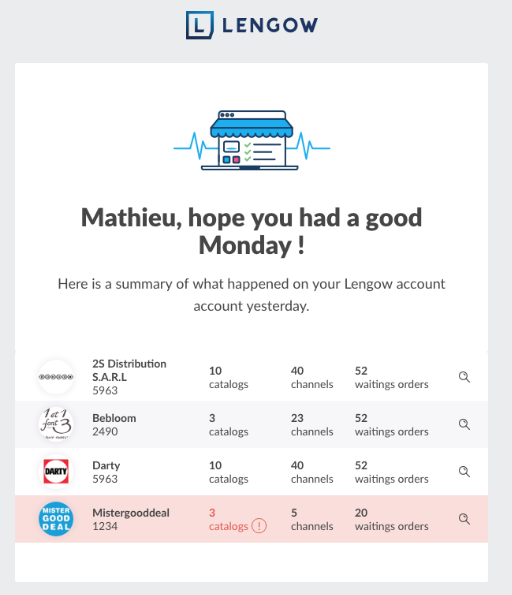 Note
You receive this email because you are the main user of the account ("owner" profile). At any time you can disable this option on your profile via the notifications center.
Multi-accounts also reveive this daily digest, one digest for all accounts.