Only categories from the "MasterData" file, which are given by Zalando and called "Silhouettes" will be present in the taxonomy.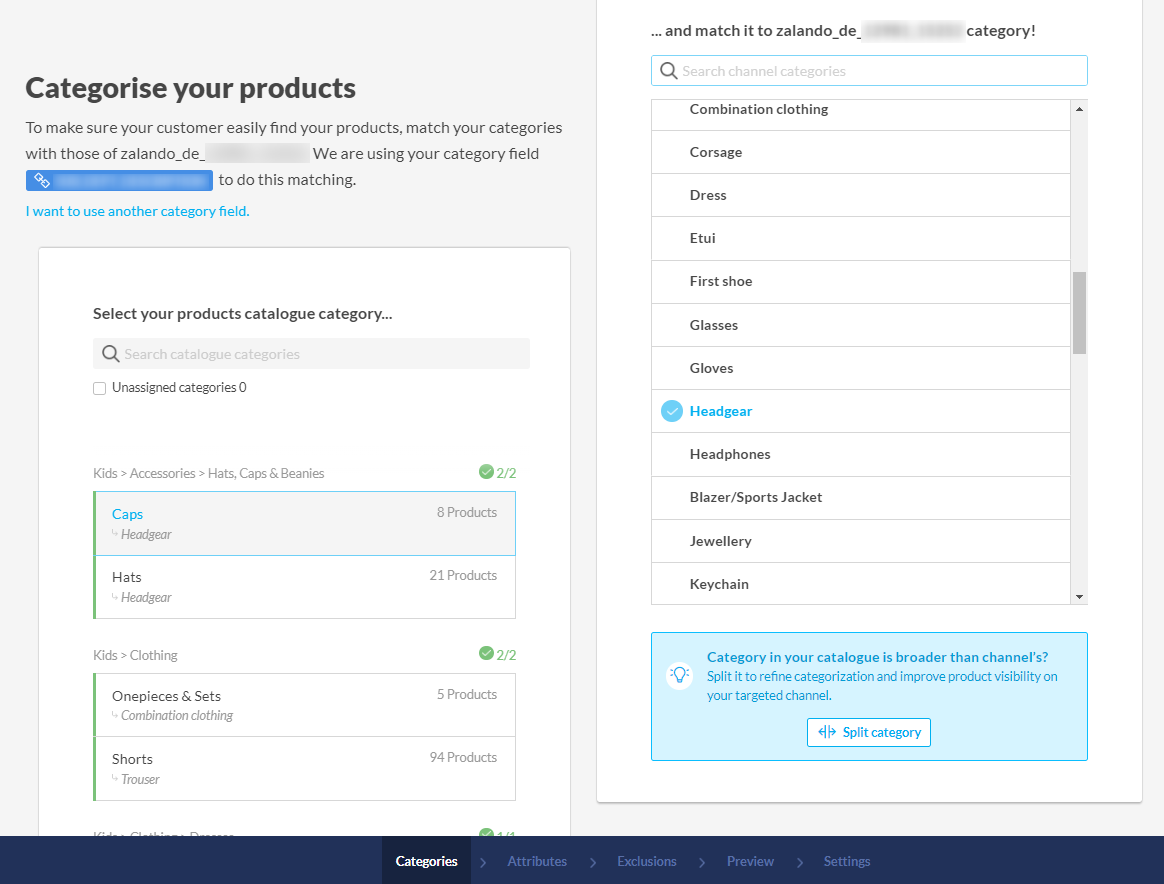 If you don't find a desired category, it's because Zalando doesn't allow you to sell products in this category.
If something doesn't seem right, contact your Zalando account manager.
More info on Category matching in our dedicated guide.