Where to find it ?
Lengow > your Mirakl feed > Settings
Connect your Lengow account to Mirakl system. (valid for all Mirakl marketplaces available on Lengow)
You must authorize Lengow to connect to your Mirakl Store to generate a token autonomously and therefore enable the export of your products and orders import.
Follow these steps (available at the end of your Mirakl feed setting):
Click on the "Connect to" button - you will be redirected to Mirakl.
Complete your Mirakl credentials

(image1)
After Mirakl authentication

;

choose the marketplace

to which you want to connect
Select Lengow

and validate

(image 2)
Finally accept the permissions of the Lengow application

(image 3)
From February 2021:
If you already have connected a Mirakl feed from your Lengow account, using Mirakl API key and token, you have nothing more to do in your feed settings.
Indeed the migration to the new Mirakl Auth system is automatic.
Only new Mirakl feed must be connected from Lengow using the new auth system.
If you have trouble connecting your feed through the Mirakl Connect system, try to reset your password by cliking on "forgot password" on Mirakl connect page.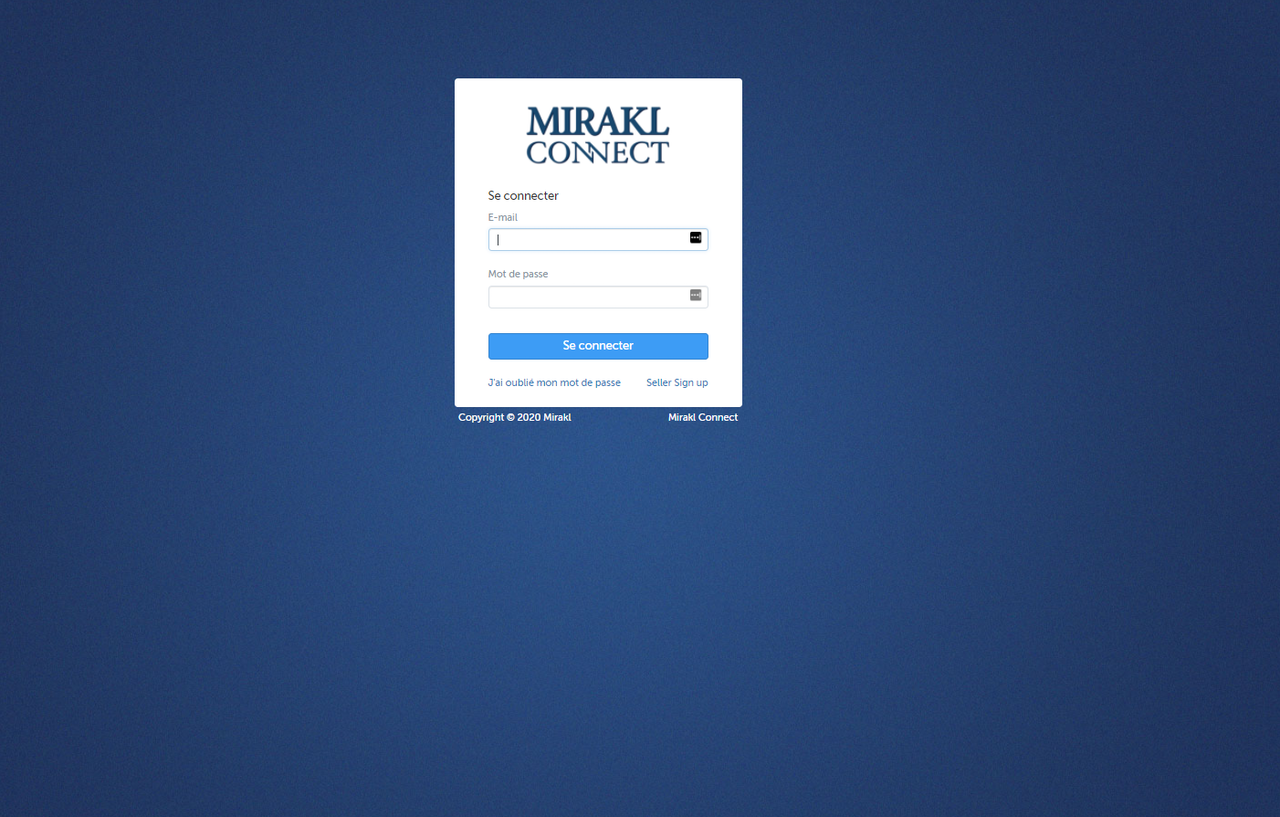 (Image 1)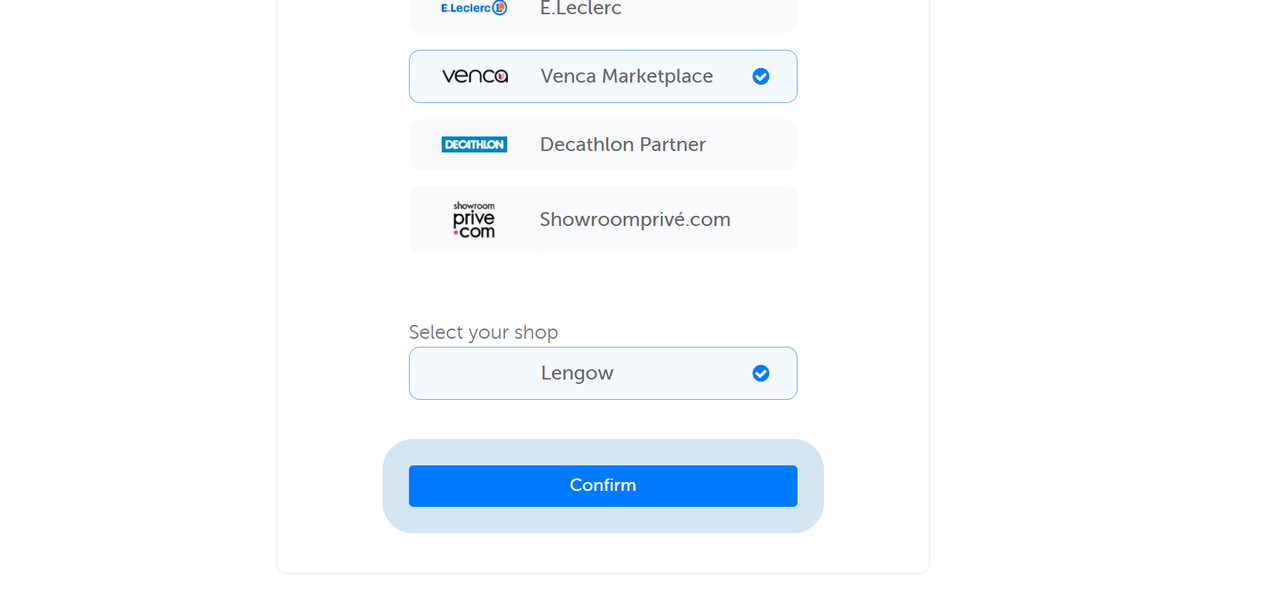 (Image 2)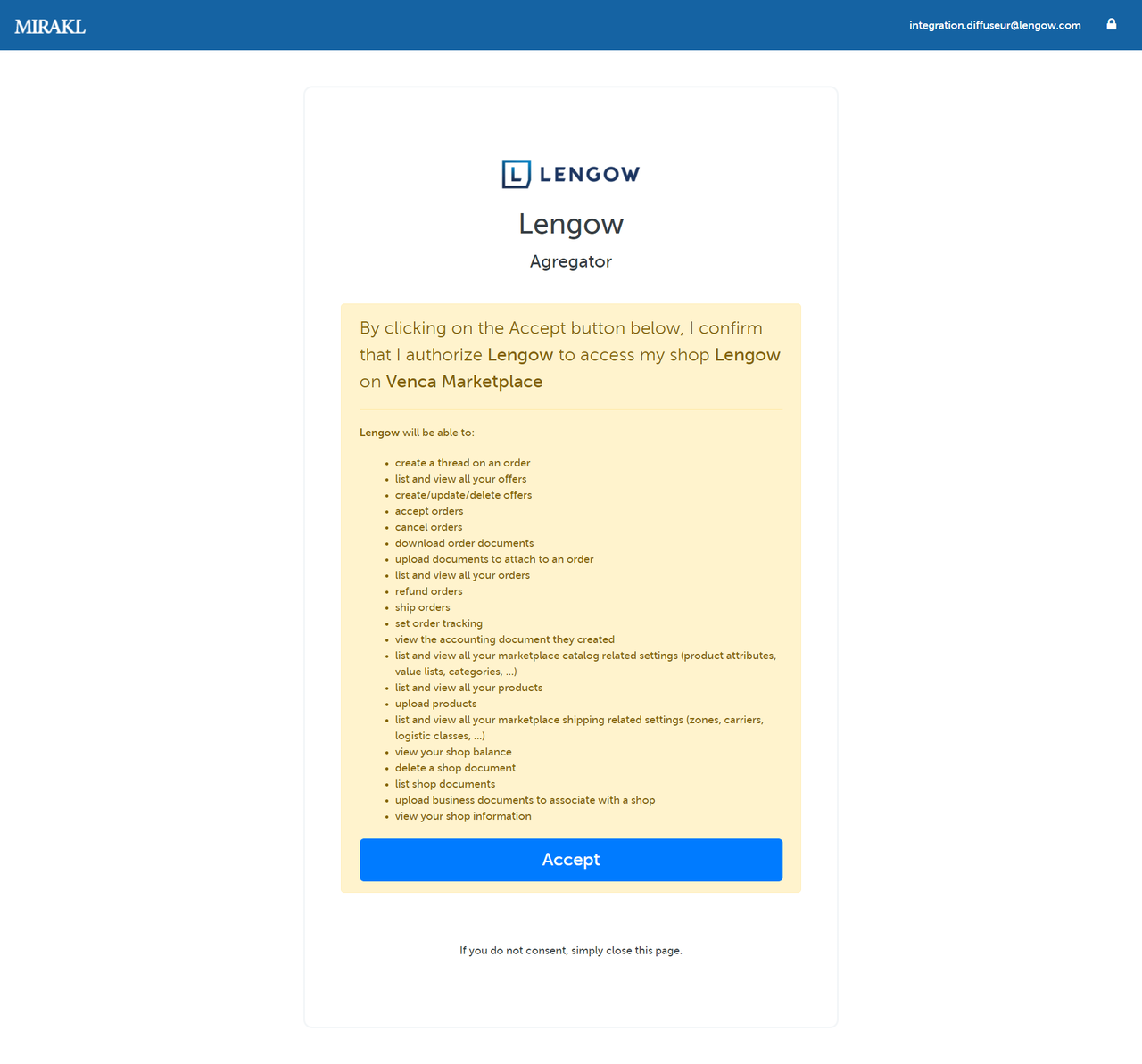 (Image 3)