This article explains how to connect your Lengow account to Mirakl. The procedure is the same for all Mirakl marketplaces available on Lengow. 
It is necessary to authorize Lengow to connect to your Mirakl Store in order to generate a token autonomously and therefore enable the export of your products and the orders import.
The authentication is requested at the end of your Mirakl channel configuration, when you reach the "Settings" section.
Follow these steps to enable the connection to Mirakl: 
1. Connection settings of your Mirakl channel in Lengow
Once you have completed the configuration of your Mirakl feed in Lengow, go to the "Settings" section and click on the "Connect to" button.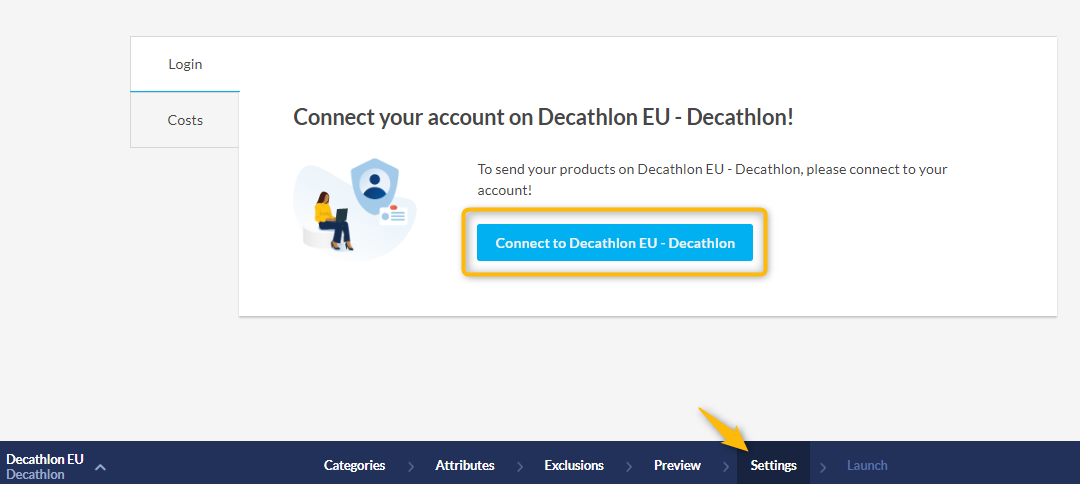 You are then automatically redirected to Mirakl.
2. Establish the connection to Mirakl
Complete your Mirakl credentials (e-mail and password) to connect to your Mirakl account.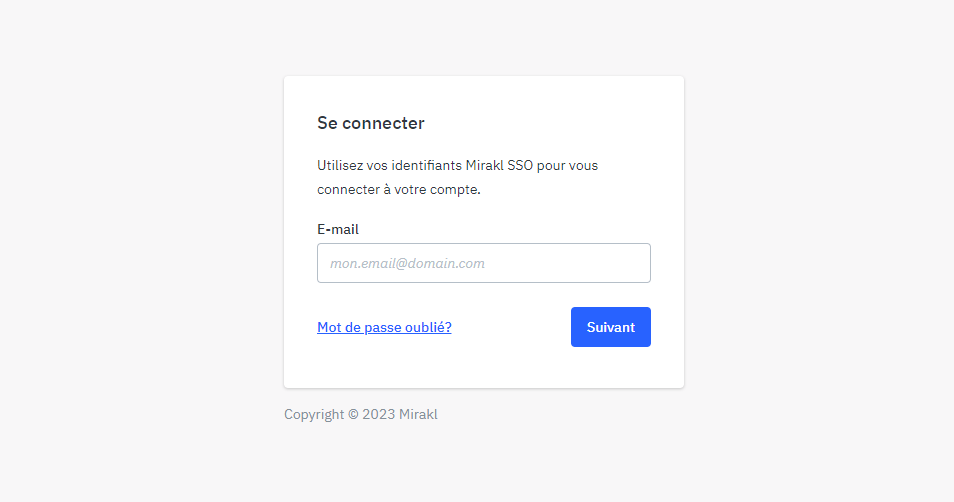 If you have trouble connecting your channel through the Mirakl Connect system, try to reset your password by clicking on "forgot password" on this Mirakl connect page.
3. Marketplace selection
This page is only displayed on your initial connection.
Select the marketplace which you have been configuring in Lengow, choose the shop you want to connect in Mirakl, and click on "Confirm".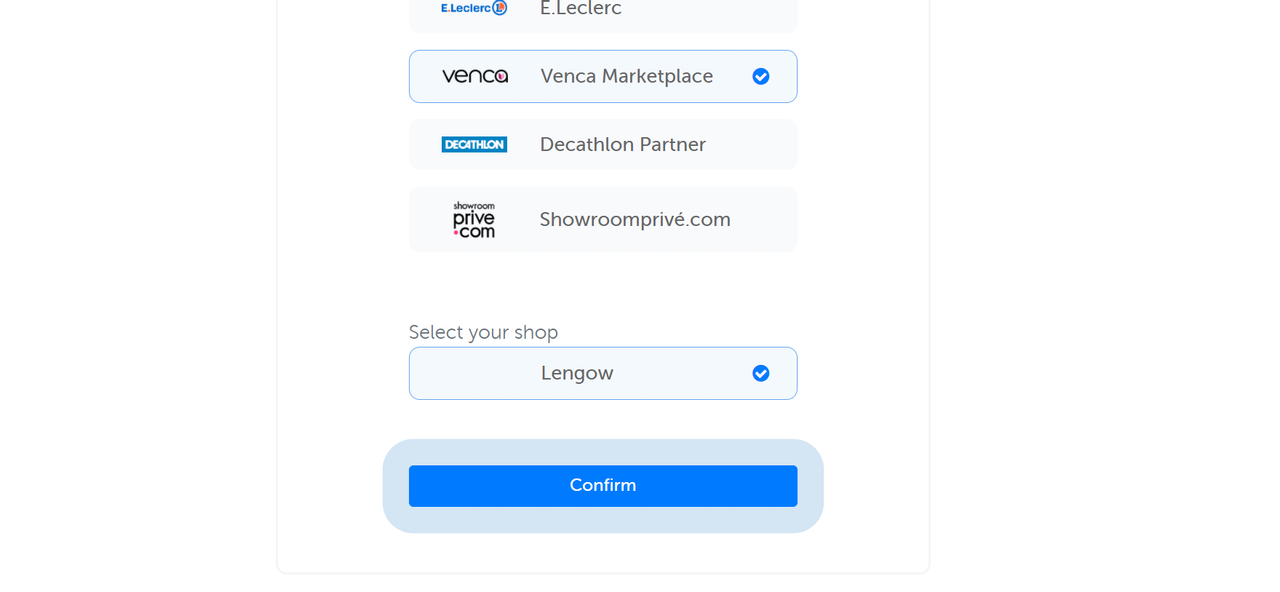 4. Consent form
Then, click on "Accept" to authorize Lengow to access your shop and perform specific actions: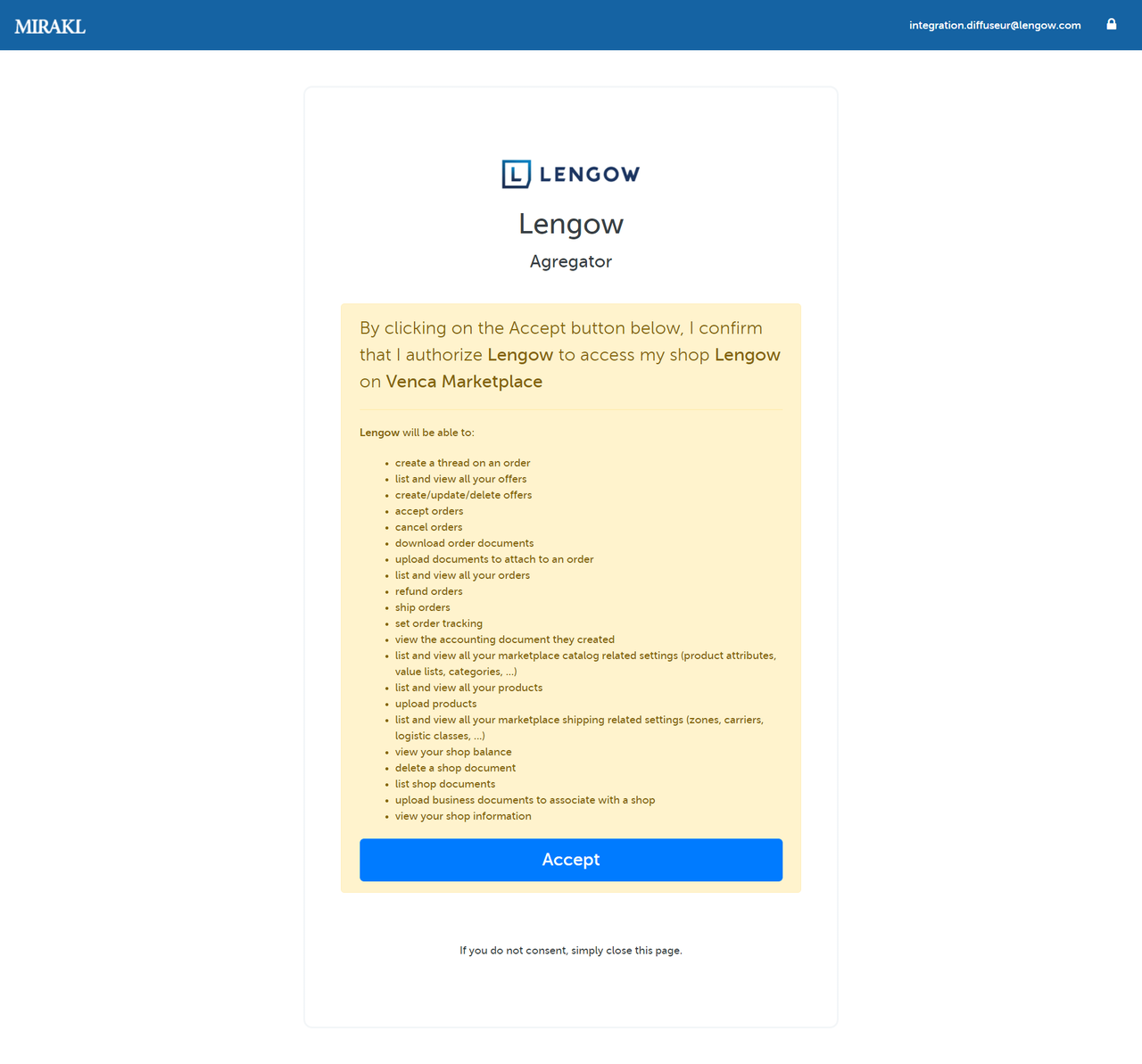 5. Mirakl store ID
Finally, you will be redirected to the Lengow platform, where you must enter your Mirakl store ID: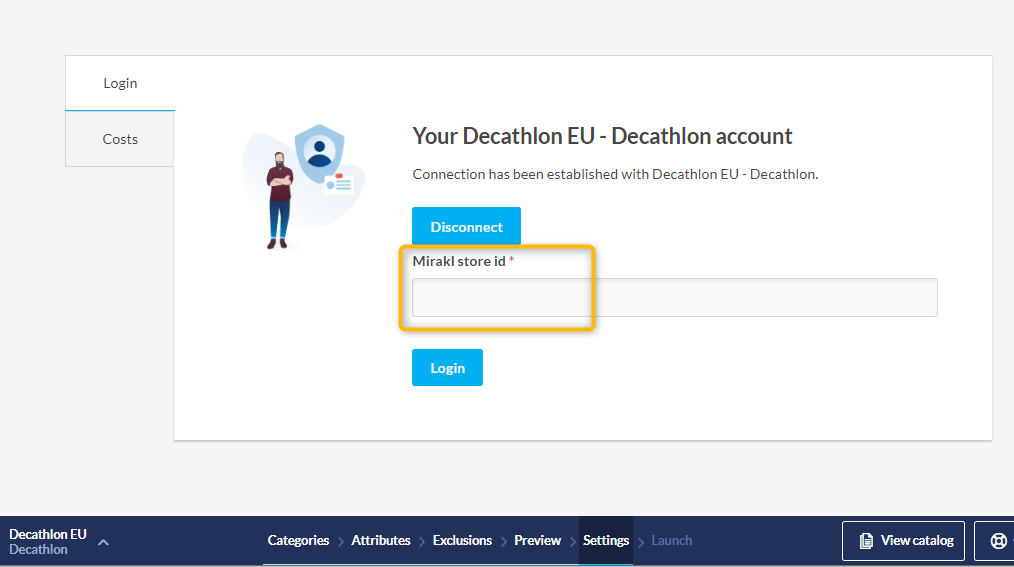 Tip: Your Mirakl store ID can be found on the main page of your Mirakl back-office, next to your shop name: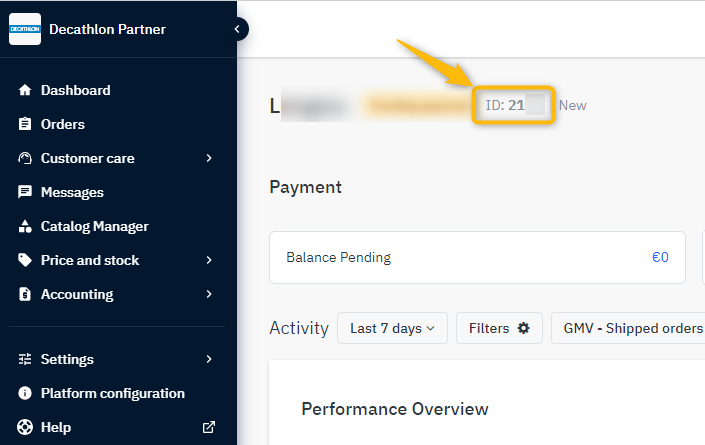 To finalize your Mirakl channel settings in Lengow, click on "Launch" to start sending your data.