Register with Zalando
Contact Zalando to validate your partnership - Zalando may set restrictions (publishing countries, ZFS only, etc.). When joining, specify in this form you are coming from Lengow: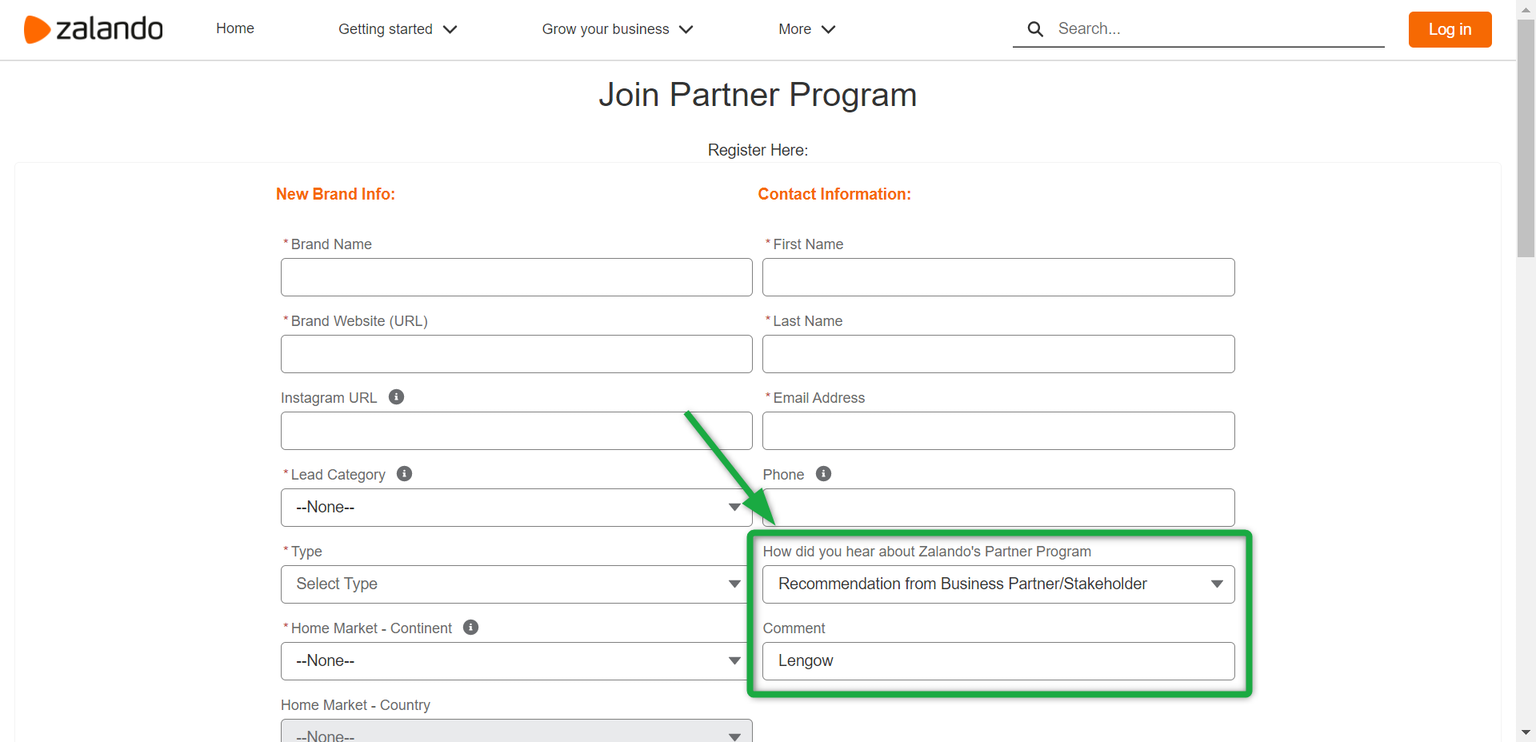 Your Zalando account manager will prepare your "MasterData" file and provide it to Lengow.
To display your products on Zalando, check that your products catalogue contains the required datas.
You don't have these values in your products catalogue? Contact Lengow's Support Team to find an alternative.
Zalando contact
Contact Zalando through their Partner Portal.
Other Zalando ressources:
Adding the Zalando channel in Lengow
First, contact the Lengow Support team, as the Zalando channel is NOT available to be added directly from your Lengow account. Each Zalando feed has to be created specifically for your own masterdata file.
When contacting our Support team, specify for which country your Zalando feed is dedicated.
Make sure to copy in your Zalando contact and ask them to provide Lengow with your Masterdata file.
Then, once your Zalando channel is created, your Lengow Support contact will let you know that you can start setting up your feed in Lengow.
Let's get started!
Always follow the same steps to set up a channel in Lengow, as detailed in this article.
The information in the following articles focus on the settings specific to Zalando.
Click on "Next" below to continue reading.