What is the multi-store management?
Most of the current e-commerce platform allow you to manage one or more stores. A e-commerce platform can thus manage several stores with different domain names at the same time. You can then manage the products and orders of all your stores in the same back-office.
WordPress associated with WooCommerce does not allow to manage multiple stores.
It is not possible to split your e-commerce platform on different Lengow accounts. This would lead to a malfunction of the module and order retrieving issues.
How does the Lengow plugin handle multi-store?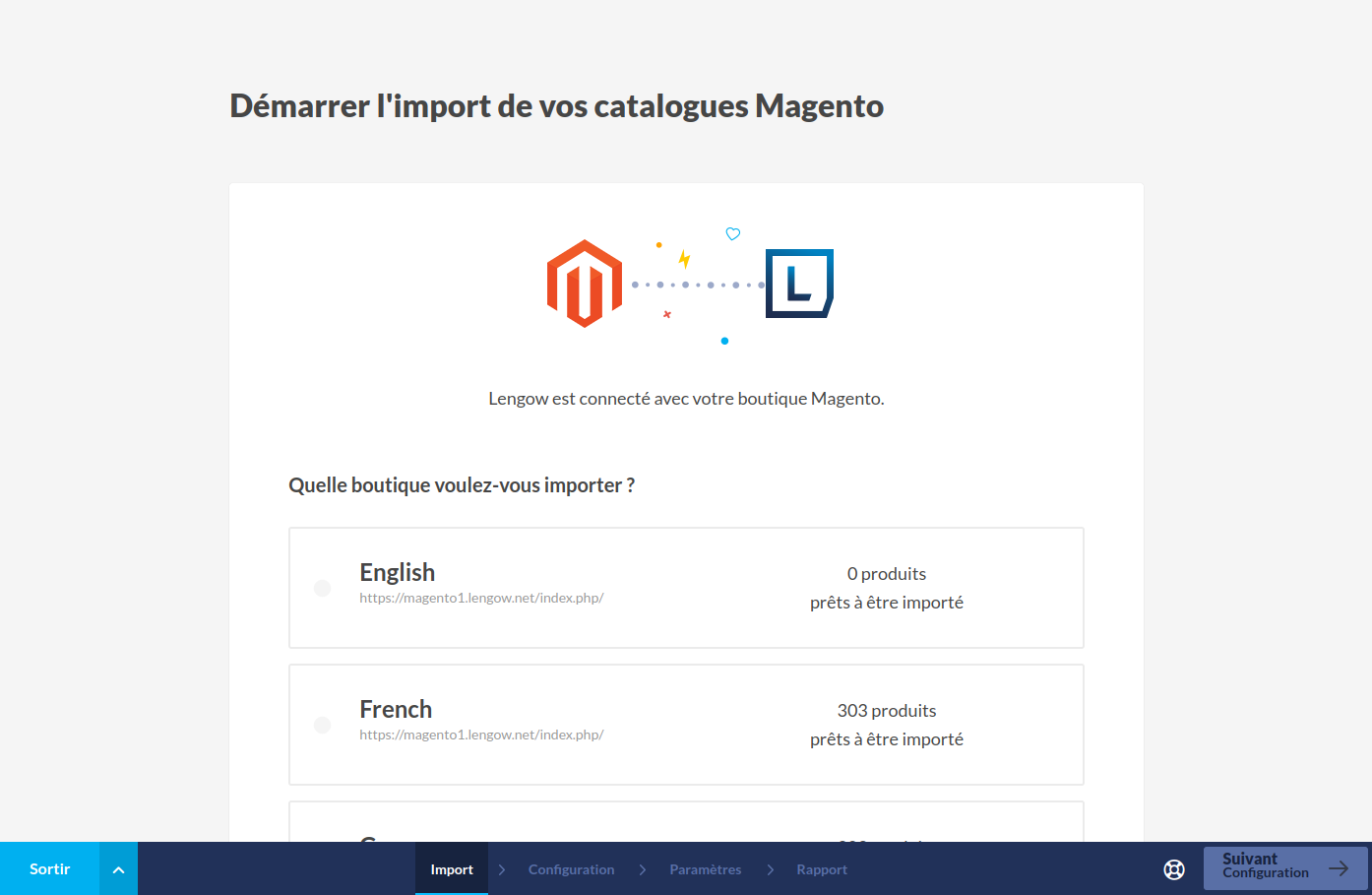 Add your product catalog to your Lengow account from your e-commerce platform back office. Follow the steps to add new product catalogue by selecting the synchronized Lengow plugin as the import method, then the store you want to export.   

   

Create one or several catalogues from one of your stores.
When a catalogue is created, it is automatically linked to a store. This link allows you to know exactly from which store a product comes from when creating an order on a marketplace. The order will then go back to the right store at the orders synchronization.