How to access? "Catalogues" tab > Select a catalogue > "Settings" > "Update frequency & alerts"
What is it?
To get the lastest updates of your products catalogues (price, title changes, new products, ...), Lengow has to import the data into the platform. This is called products catalogue import.
Thanks to the " Update Frequency" feature, you can choose days and times during which your products catalogue will be imported.
Data will be then available for channels linked to your products catalogue. Please note that channel indexation times vary from channel to channel.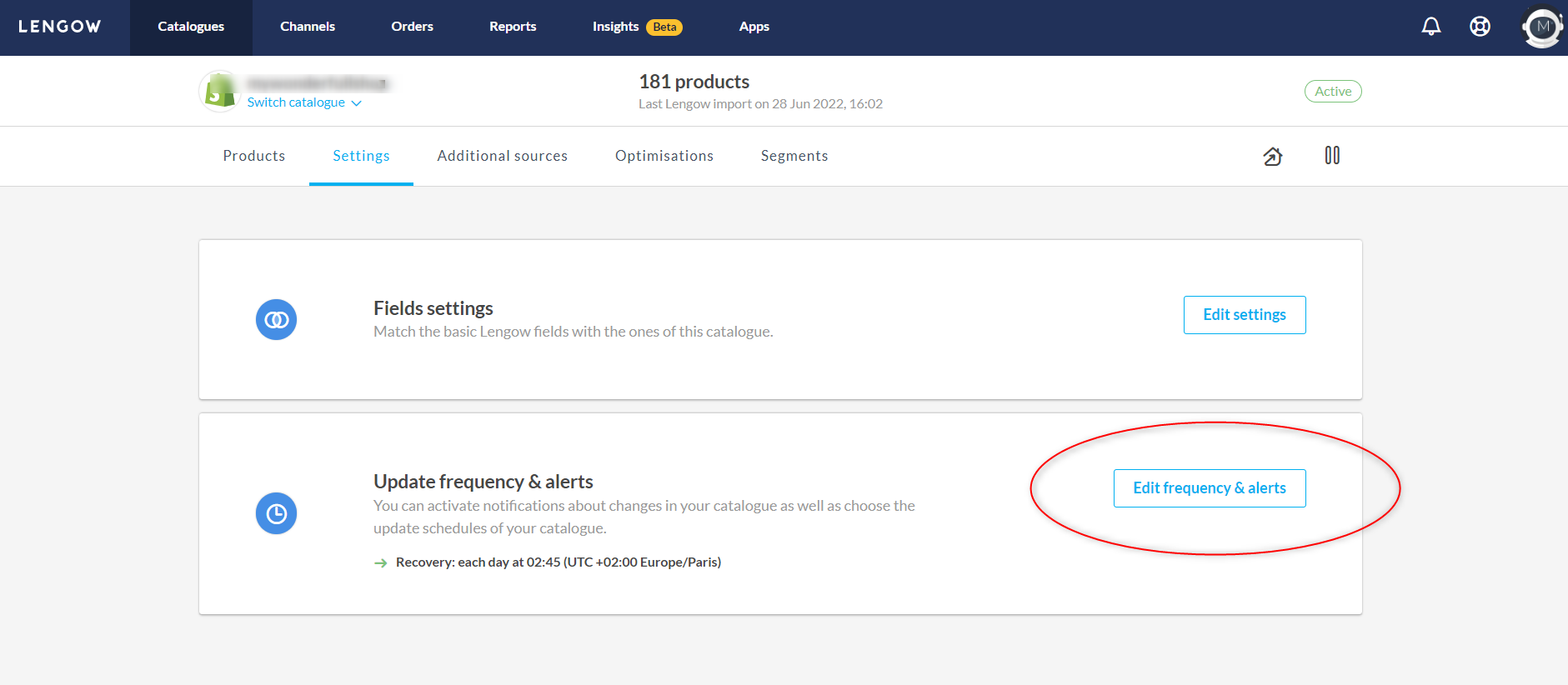 How does it work?
Select days during which you want Lengow to update your products catalogue.
Select times during which you want Lengow to update your products catalogue (no more than one per hour).
Make a one-off update
You have just made a change in your catalogue and would like it to be immediately transferred to Lengow without waiting for the next scheduled indexing?
In Lengow, go to the "Products" tab of your catalogue. If the "Update catalogue" button is available, click on it to launch the update.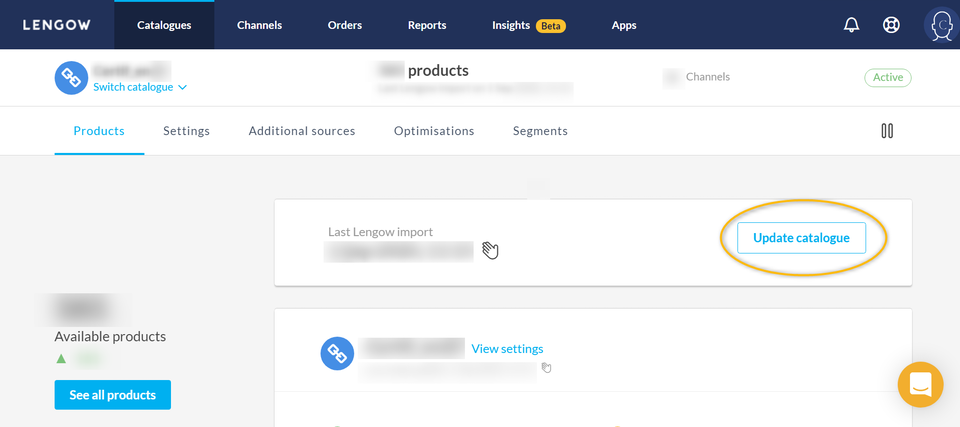 If you have several sources, you can choose the one you want to update or update them all at once.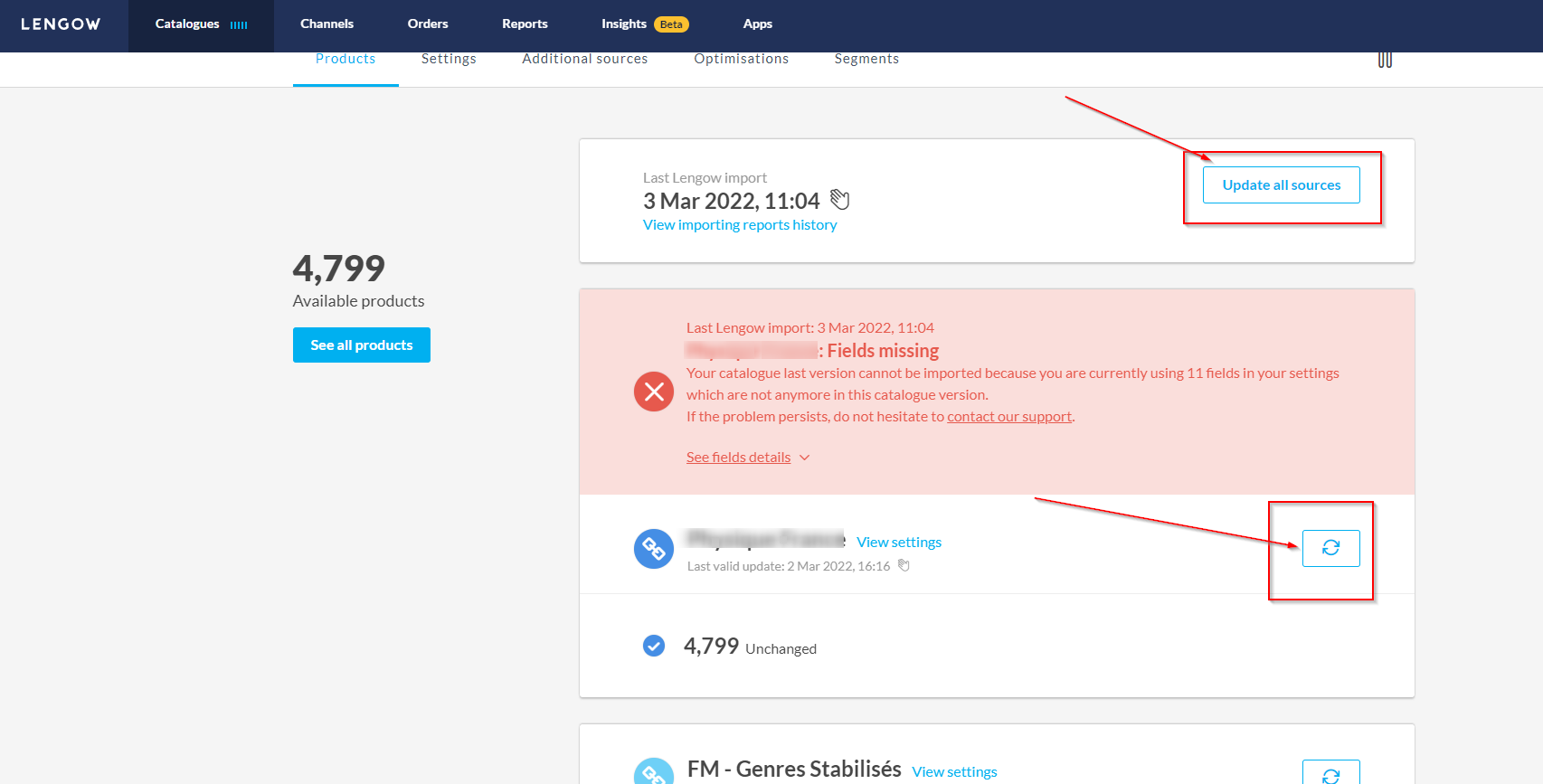 This action does not change anything to the indexations you have programmed via the "Import frequencies" option. 
"Update catalogue" button is not available?
This means the way your catalogue is sent to Lengow does not allow this action.