How to access it?
"Catalogues" tab > Choose a catalogue > "Deactivate this catalogue" >"Delete this catalogue"
You may need to delete a product catalogue from your Lengow account when:
It's no longer useful to you.
You change your e-commerce solution, which will modify you product catalogue structure.
You have changed your product catalogue field headers.
How does it work?
Before deleting your Catalogue :
Deactivate it (see screenshots below)
Make sure you have unpublished/excluded all your products from any associated marketplaces.
Lengow advice
Are you changing your product catalogue and want to continue displaying your offers? Contact our client support which will help you in this update.
1. Catalogue deactivation: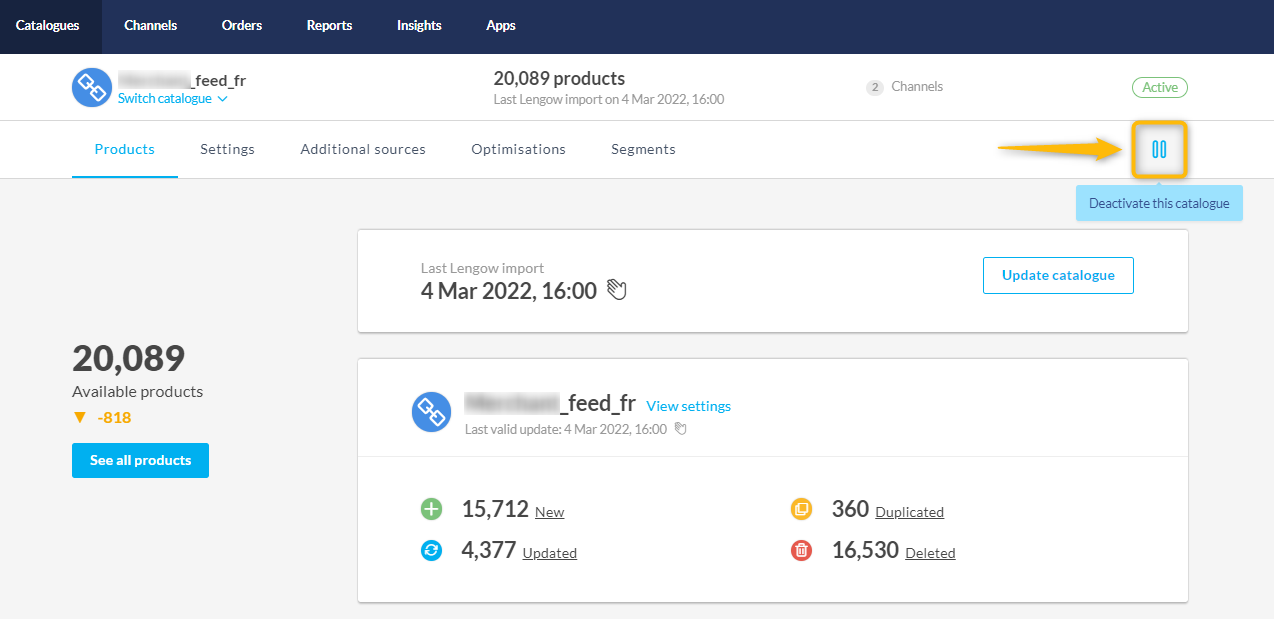 2. Confirm the deactivation: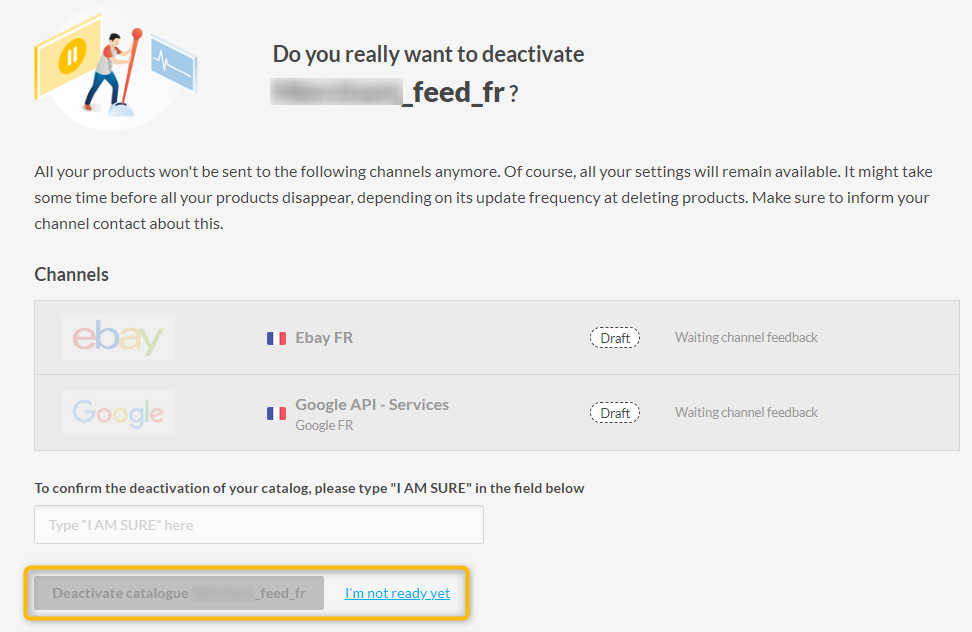 3. Catalogue deletion:

4. Confirm the deletion: