Register with Amazon
To distribute your products on Amazon, check that your products catalogue contains the data normally required. You don't have these values in your products catalogue? Contact the Lengow Support Team to find an alternative.
Register as a professional seller to sell your products on Amazon.
Contact Amazon
To register as a professional on Amazon, refer to the accurate country you want to publish your products on:
Australia, Belgium, Canada, France, Germany, Italy, Japan, Mexico, Netherlands, Poland, Saudi Arabia, Spain, Sweden, UK, United Arab Emirates, USA.
New Lengow customers can benefit from an Amazon account manager provided they use the following registration links:
To reach Amazon Support, do it through your Amazon pro account.
Only some Amazon accounts have a dedicated account manager.
Add the Amazon channel in Lengow
Add a Amazon channel catalogue in your Lengow account.
There are three types of channel available for Amazon:
Amazon: this is the standard Amazon feed. It enables to create and update your product sheets on Amazon. You have to use this channel if your products do not exist in the Amazon catalogue. This channel includes "Orders management" feature.
For Clothing & accessories products, we advise using the Amazon Flat File channel for an easier set up.
Amazon Flat File - (for some categories only): it is reserved for products belonging to these Amazon categories: Clothing & Accessories and Shoes. This channel DOES NOT include "Orders management" feature. If you activate this channel, make sure to also activate a Listing Loader Amazon channel to be able to manage your orders (all you have to do on this Amazon feed is to fill in your credentials in the "Settings" step in that case).
Listing loader: enables to sell products that already exist in the Amazon catalogue. You cannot create new product detail pages using this channel. This channel includes "Orders management" feature. More info on Amazon website here!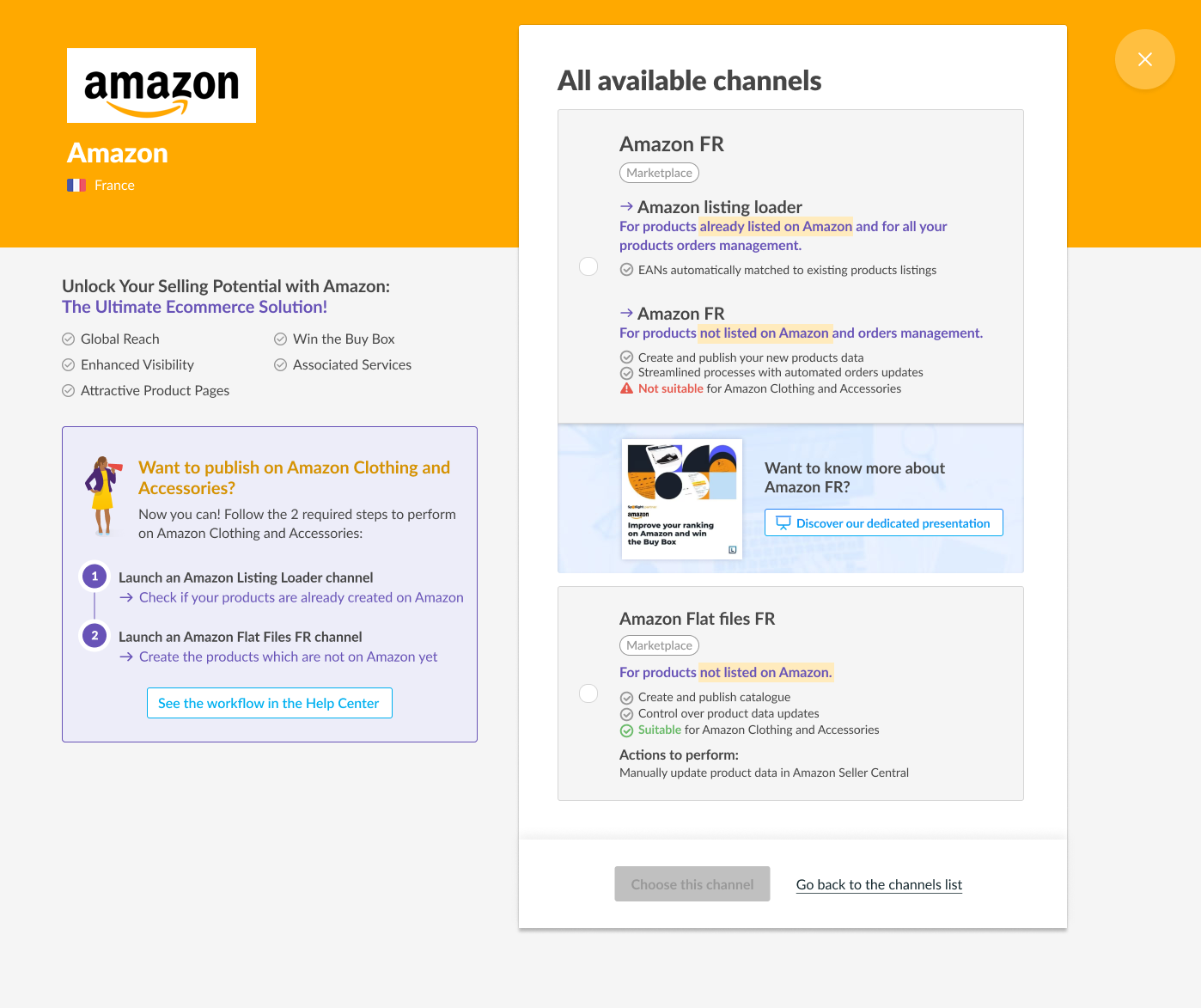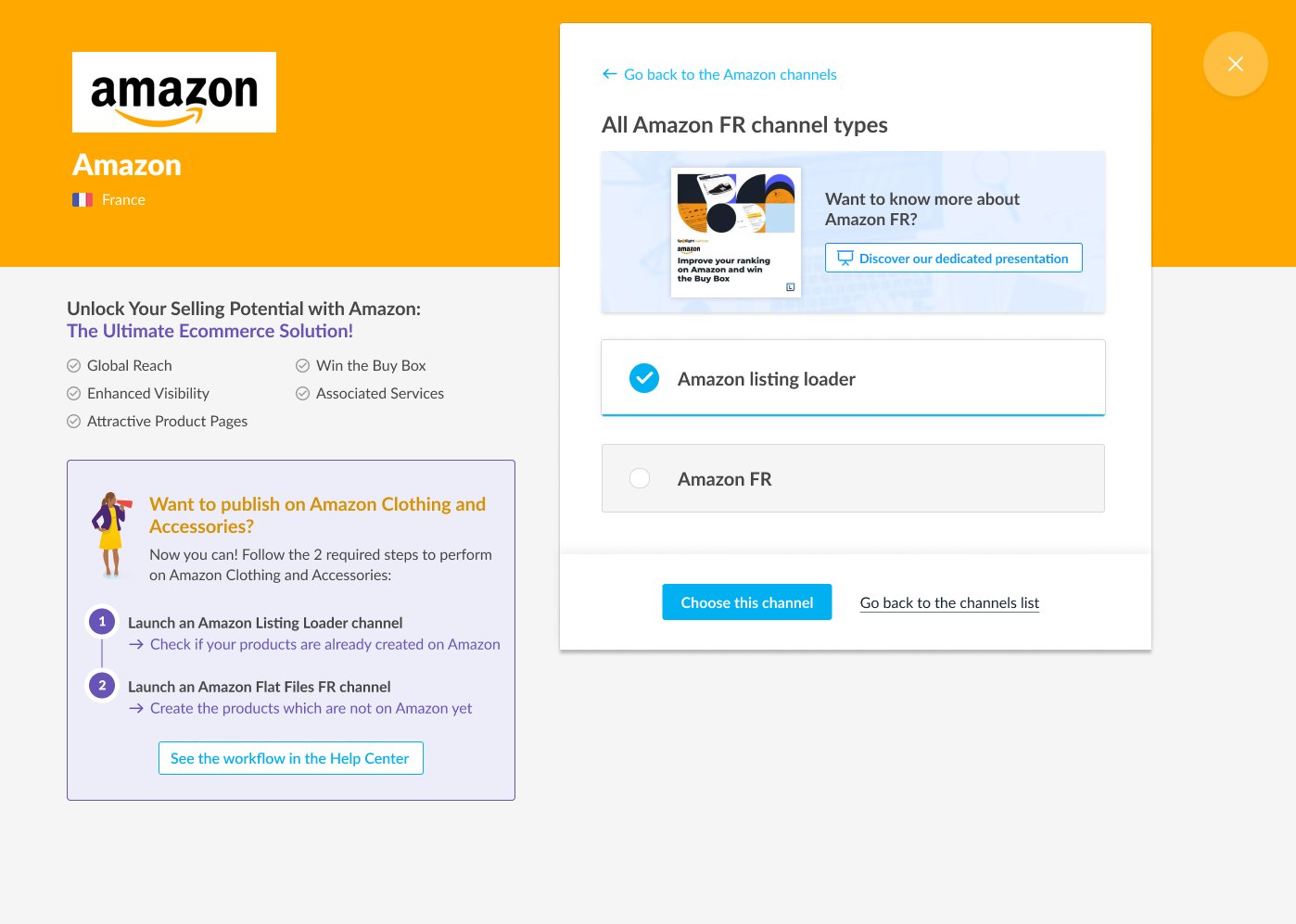 If you have a European Amazon account and if you want to sell your products in several countries, Lengow recommends you to add an Amazon channel for each country in Lengow.
Note: If you wish to sell your products in a country which is not available in Lengow, please contact our Support Team.
Let's get started!
Always follow the same steps to set up a channel in Lengow, as detailed in this article.
The information in the following articles focus on the settings specific to Amazon.
Click on "Next" below to continue reading.